Matt Daigle
CEO & Founder
My love affair with coffee is only trumped by my love for unicorns.

Andrew Keezer
COO
I don't always keep people in suspense, but when I do...

Matt VanTassel
CTO
I've made a career out of exceeding peoples expectations...

Ashley Abernethy
VP Growth & Partnerships
Ashley is a focused, enthusiastic leader with expertise in sales management, digital marketing, and strategic planning. She doesn't want to protect the environment - she wants to create a world where the environment doesn't need protecting.

Mika Solway
Editor-in-Chief
Not everyone was born in a geodesic dome with a solar-heated chicken coop (like Mika), but that doesn't mean they can't live in a healthy home with a positive impact on the earth. Mika is a LEED AP and an experienced leader, passionate about bringing sustainability to the masses.

Maxwell Payne
VP of Marketing & E-Commerce
Marketing is no longer about the products you sell, it's about the stories you tell. I've been building brands and telling stories for 15 years in the US and Canada.

Justin Canam
Director of Finance
Designated CPA, CGA with 12+ years of experience in accounting and finance in both public practice and in private industry.
Melissa Rappaport Schifman
Editor-at-Large
Melissa Rappaport Schifman
Melissa became the Twin Cities' fifth LEED for Homes Accredited Professional (LEED AP) and completed the work necessary to get her own home LEED Gold Certified, the basis for her book, Building a Sustainable Home: Practical Green Design Choices for Your Health, Wealth, and Soul, (Skyhorse Publishing, August, 2018). With her corporate experience in finance, marketing, and business development, and an MBA and Master's in Public Policy from the University of Chicago, Melissa has been providing sustainability advisory services to businesses, governmental agencies and non-profits, focusing on strategic and operational change that provide bottom-line financial returns. She has led the LEED certification of two million square feet of commercial buildings, written GRI-compliant Corporate Sustainability Reports, is a LEED Pro Reviewer and LEED mentor with the U.S. Green Building Council. She is the founder of Green Intention LLC where she writes about sustainable home living.

Tammie Holt
Account Executive
After 20 successful years of enterprise sales with both Hewlett Packard and Bell Canada I decided start my own company. After 5 years of delivering exceptional customer service and expanding on my skill set, I knew with certainty I wanted a combination of both! Rise does that and more! My happy place is bantering with our 5 kids over a home cooked meal.

Jenny Keleher
Digital Marketing Director
I love my dog almost as much as I hate my natural gas bill.

Greg Madsen
Business Development
I believe in providing value through authentic communication, and am always looking for a creative way to start a conversation.

Bill Gregg
Business Development

Jeremy Dorfschmidt
Technical Lead
My happy place is filled with Schnitzel, frisbees, and taller door frames.

Greg Belyea
Senior Software Developer
If Plan A doesn't work... worry not, the alphabet has 25 more letters!!

Dylan Paul
Software Developer
I am slowly turning into a computer.

Sara-Anne Surette
Community Manager
I'm the only one in the office that gets to be on their phone all day.

Camille LeFevre
Home Feature Editor
Camille LeFevre is an architecture and design writer based in the Twin Cities.
Laura Bourland
Rise Writer
Laura grew up in the California suburbs, far removed from environmentalism, but nature always has a way. She uprooted her life in 2015, moving to the countryside of Washington to live a more sustainable and simple life on 12 acres. She and her fiancee are learning on the job as they attempt everything from gardening and natural pest control to eco-friendly building and home improvement.

Tobias Roberts
Rise Writer
Tobias runs an agroecology farm and a natural building collective in the mountains of El Salvador. He specializes in earthen construction methods and uses permaculture design methods to integrate structures into the sustainability of the landscape.

Joy Wood
Past Writer
Joy grew up in the natural beauty of the North Okanagan, nestled near the foot of the Monashee Mountains. Hailing from a family of home builders, both the environment and home construction became closely intertwined in her youth. Today, she and her builder hubby are raising their family in Vancouver, where she avidly follows the current sustainable construction trends as the city aims for the title of 'Greenest City' by 2020.

Frank Jossi
Rise Writer
Based in St. Paul, Frank Jossi is a journalist, editor and content strategist. He covers clean energy in Minnesota for Midwest Energy News and writes frequently for Finance & Commerce. His work has appeared in more than 70 local, national and international publications.

Maria Saxton
P.h.D Environmental Design & Planning
Located in Roanoke, Virginia, Maria Saxton holds a Ph.D. in Environmental Design and Planning from Virginia Tech. She works as an Environmental Planner and Housing Researcher for a local firm specializing in Community Planning, Architecture, Landscape Architecture, and Historic Preservation. Her dissertation explored the environmental impacts of small-scale homes. She serves as a volunteer board member for the Tiny Home Industry Association.

Stacey Freed
Rise Writer
I'm constantly on the hunt for a way to hike and write simultaneously.

Samantha Aimone
Past Writer
Samantha Aimone is a student at Fordham University pursuing a Bachelor of Science in Business Administration with dual concentrations in finance and social innovation. Samantha is a change maker and she is driven to help businesses attain sustainability through disruptive innovation.

Kate Knuth
Past Writer
Dr. Kate Knuth is founder, strategist, and writer at Democracy and Climate LLC; and a fellow at the University of Minnesota Institute on the Environment. Kate was the first chief resilience officer for the City of Minneapolis and founding director of the Boreas Leadership Program. She served six years in the Minnesota House of Representatives, where she championed clean energy, climate, and toxic chemical policy reform policy. Kate also served six years on the Minnesota Environmental Quality Board. She earned a PhD from the University of Minnesota, a MSc from Oxford University, and a BA from the University of Chicago. She was a Fulbright Fellow in Norway.

Madeline Carlson
Past Writer
Madeline Carlson is a sustainable home consultant. She graduated from Eckerd College with a double major in Economics and Environmental Studies.

Stephen Collette
Past Writer
Stephen Collette is a Building Biologist, Building Science Consultant, LEED Accredited Professional, and a Heritage Professional. Stephen is the owner of Your Healthy House and lives in Lakefield, ON with his wife and 2 daughters.

Tanner Sagouspe
Rise Writer
Tanner Sagouspe has a Masters in Environmental Management and is a Permaculture Designer who promotes tackling the climate crisis at home.

Tom Saxton
Rise Writer
Based in Washington State, Tom's education focuses on holistic land management that sustainably grows renewable building materials in a way that replenishes natural systems. His interest is in building systems that combine old techniques and modern science.

Wendy Helfenbaum
Rise Writer
Wendy Helfenbaum is a Montreal-based journalist and TV producer whose work has appeared in many outlets including Apartment Therapy, Metropolis, Architectural Digest's AD Pro, AARP, Costco Connection, Country Gardens, Realtor.com, Style at Home, Canadian Living and many more. Follow her @WendyHelfenbaum

Bill Spohn
Rise Writer
Bill is a Mechanical Engineer who owns TruTech Tools, an award-winning web store. He regularly teaches on HVACR, building science, healthy homes, and Indoor Air Quality (IAQ) and hosts the RESTalk and Building HVAC Science Podcasts. He works on many committees and is on the board of directors of the Building Performance Association and the Green Home Institute, as well as on the advisory board for Solar United Neighbors of PA. Bill and his wife live in their new prefab net-zero home in Pennsylvania.

Kelly Isley
Rise Writer
Kelly Isley is a writer, author of four books and ASJA member. She has also been renovating homes for 12+ years, is an engineer, pilot, football fan, and lover of ice cream.

Debra Judge Silber
Rise Writer
Debra Judge Silber is a Connecticut-based journalist who writes on home design with an eye toward practices that support our health and our planet. She is a former editor at This Old House, Fine Homebuilding and Inspired House, and has written for a number of other publications.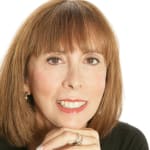 Sheri Koones
Rise Writer
Sheri Koones has written many books, the latest being Downsize: Living Large In a Small House which profiled 33 exceptional houses that show how small can be comfortable, practical, energy efficient—and beautiful. Sheri is a freelance writer and speaker. She has won the prestigious Robert Bruss Real Estate Book Award from NAREE in 2008, 2011, 2013 and 2017. Her next book will be released in 2022.
Past Contributors

Dane George
Energy Efficiency Expert
Dane George holds a Bachelor of Civil Engineering and a Masters of Applied Science in Mechanical Engineering from Dalhousie University. He has three years of experience working with residential contractors with a focus on energy efficient renovations, and has worked with the Clean Foundation as a Certified Energy Advisor conducting energy audits of homes. Most recently, his graduate research involved analyzing electricity consumption patterns. Dane has also prepared and delivered workshops on home energy sustainability, and is currently teaching Renewable Energy and Energy Efficiency at Saint Mary's University in Halifax.

Wayne Groszko
Renewable Energy Expert
Wayne Groszko is a consultant, researcher, and teacher in Energy Sustainability with 13 years of experience. He has taught at Dalhousie University and the Nova Scotia Community College, in the Faculties of Engineering, Environmental Science, and Energy Sustainability Engineering Technology. Wayne is also President of the Community Energy Cooperative of New Brunswick, and has worked as Renewable Energy Coordinator with the Ecology Action Centre in Nova Scotia. He holds a B.Sc. (Hon.) from the University of Calgary, and a Ph.D. from Dalhousie University.
Donna Pols Trump
Past Writer
Donna Pols Trump's work has been published in literary magazines and online. She has received several Pushcart Prize nominations. Donna's education includes degrees in Biology and Physical Therapy and a host of writing classes taken and taught at The Loft Literary Center in Minneapolis. Her short story "Portage" was selected by judge Anne Tyler for first prize in a 2018 contest sponsored by december magazine.