THE COMPETITION
Tiny Homes are hot these days - more and more people are seeing the value of drastic downsizing in favour of increased financial freedom and reduced consumption and footprint. These are also important values that are core to Rise's existence - helping you save money while reducing your footprint.
So what better way to kick-off our online platform than with a competition that will give you – architects, designers, and DIY design geniuses – the opportunity to see your designs come to life? Rise Home Designs Inc. (the "Sponsor"), in partnership with SketchUp ("Partner") will not only give you the chance to compete for bragging rights, but also the chance to see your creativity become reality as the winning design will be used to build a sustainable, off-grid tiny home for a deserving family.
By participating in the Tiny Home Design Challenge (the "Contest"), each Entrant agrees to be bound by these Official Rise Tiny Home Design Contest Rules (the "Rules") and by the interpretation of these Rules by the Sponsor.
The contest is now over. We thank all those who entered and stay tuned for an announcement in the coming weeks regarding winners.
THE DETAILS
You're tasked with inventing/designing a tiny home to be used by a family of four. Here's what should be part of a successful tiny home design (collectively, the "Design Parameters"):
Sustainability. The home maximizes the use of sustainably-minded/sourced, low embodied energy, non-toxic, and local products/techniques in its construction. A good place to start to get ideas could be on Rise...
Off-grid: The home is preferably off-grid (and/or net-metered), but this is not mandatory.
Use of space: Since this will be the future home of a small family, a kitchen, full bathroom, and minimum of three beds are required.
Geography: The home's location will be in New Brunswick, Canada – we strongly encourage the consideration of the local climate in the design submissions.
Power/Heat: The home should take advantage of the sun as its primary source of energy, so a solar array is recommended, but not mandatory (keeping in mind it still needs to be off-grid). Storage for any solar infrastructure should be part of the design. Heat source(s) should also be an important part of the design.
Size: Tiny homes make the most of every square inch, so be mindful of this by being cost effective while minimizing environmental footprint. The overall dimensions should not exceed 400 sq. ft. (or 37.2 m2) of total floor area. Maximum height: 22 ft (or 6.71m).
Installation: Should be ready for install on a slab and suggestions for materials to use for the foundation are also welcome.
Cost: The cost for the build should not exceed $45,000 CDN in materials.
In order to enter the Contest, you must follow all of the official Rules and your tiny home design submission ("Tiny Home Design Submission") must meet the eligibility criteria below.
PRIZES
There will be one grand prize awarded, consisting of a cash prize of $1,000 CDN and the opportunity to have the winning Tiny Home Design Submission showcased, built and/or delivered to the deserving family ("Grand Prize"). SPONSOR WILL DECIDE, IN ITS SOLE DISCRETION, WHETHER OR NOT TO PROCEED WITH CONSTRUCTION OF THE TINY HOME. IF SPONSOR DECIDES TO PROCEED, IT WILL HAVE THE FULL AND FINAL SAY OVER ALL MATTERS RELATED TO THE CONSTRUCTION AND SPONSOR RESERVES THE RIGHT TO MODIFY THE TINY HOME DESIGN IN ANY WAY TO ENSURE SUITABILITY FOR CONSTRUCTION.
There will be up to three honourable mentions ("Honourable Mentions"), at the sole discretion of Sponsor, who will have their Tiny Home Design showcased by Partner on Rise. The Grand Prize and the Honourable Mentions constitute the "Prizes".
JURY PANEL
Macy Miller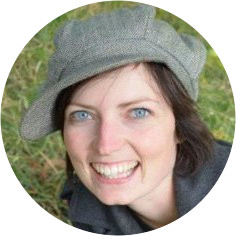 Macy has a deep interest in sustainable design, she graduated with a Masters Degree in Architecture in 2007. She is a LEED Accredited Professional with a passion for inspiring others to 'do better' and serving her community. As a side project, she started the design and construction of her own 196 s.f. tiny house in 2011 and has been living tiny with her family (including her partner, daughter, son and dog) ever since. Macy's home has been featured in Dwell Magazine, TIME Magazine, on Yahoo and various other sites internationally. Since completing her home she has stayed very involved in the tiny house community and strives to help empower others to be able to take on the same challenges in order to improve their lives!
Bryan Welch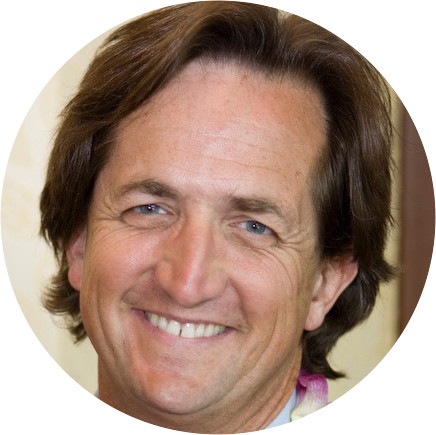 Bryan is a rancher, entrepreneur and CEO of B the Change Media, which he founded in 2015 in cooperation with B Lab and the B Corporations. For 19 years, he ran Ogden Publications, Inc. the owners of Mother Earth News, Mother Earth Living, Utne Reader, Grit and several other category-leading media brands focused on sustainability, natural health and rural lifestyles. Bryan has served on the boards of the Magazine Publishers Association, the Social Venture Network, Down Home Ranch Foundation and several other non- profits. He also has served on corporate boards of directors and advisory boards of companies involved in natural foods, ecommerce and the media. He was Niche Media's 2014 "Niche Rock Star of the Year;" is a member of Mequoda Group's Digital Media Hall of Fame; and was honored with the B Corporations' 2014 Hal Taussig lifetime-achievement award for "using business as a force for good." Bryan and his wife, Carolyn, raise organic, grass-fed landrace cattle, sheep and goats on Rancho Cappuccino near Lawrence, Kansas.
Christopher Brashar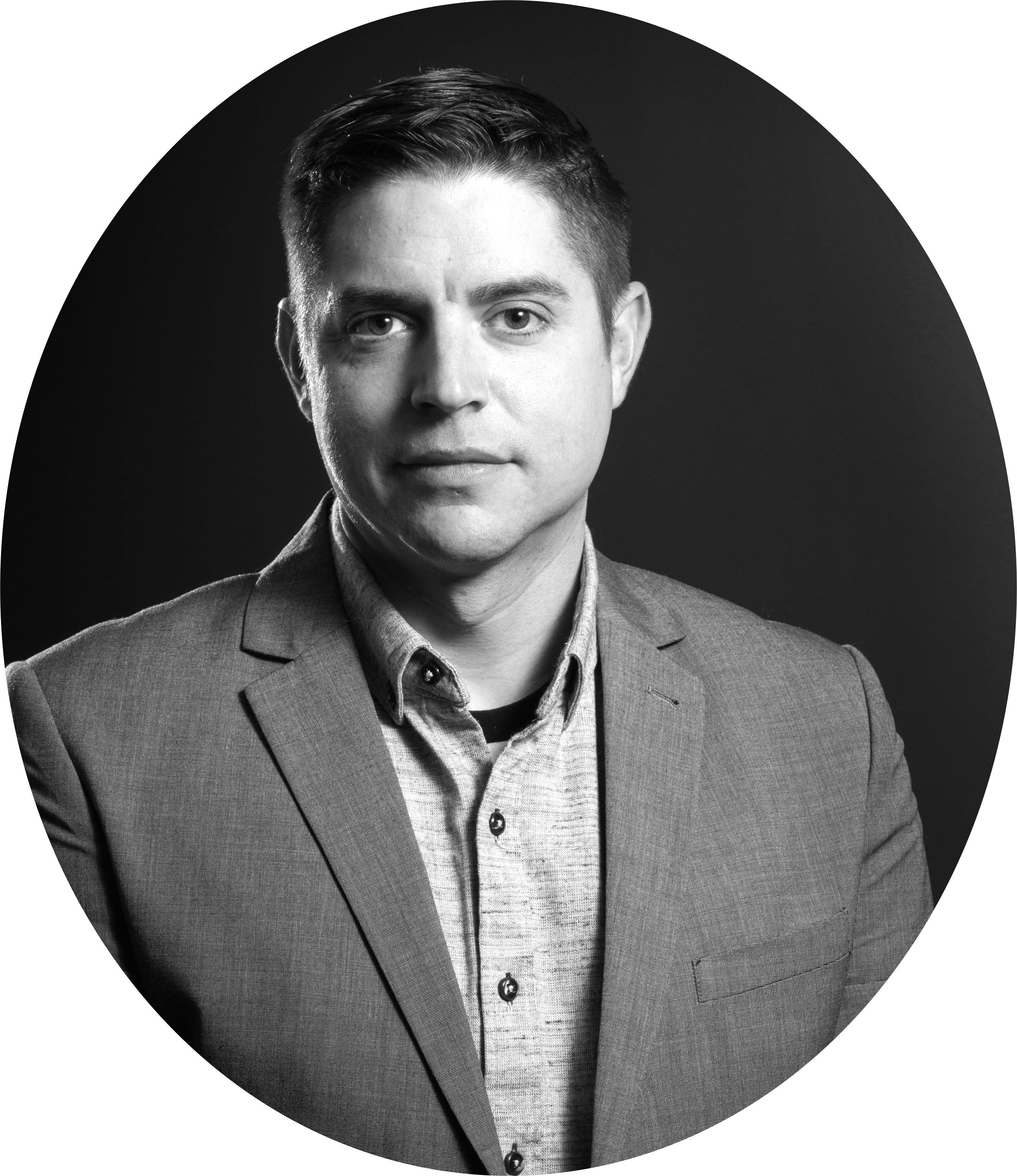 Chris comes from the world of digital design and fabrication. Currently coordinating outreach efforts for SketchUp's Educational team, Chris has presented at University of Colorado School of Architecture, Denver Library ideaLab, Oregon Educational Technology Consortium as well as numerous tiny house conferences. Before working with SketchUp's education outreach programs, he worked with Trimble to develop partner programs and continues to publish educational case studies for the SketchUp blog. Chris studied industrial design at Metropolitan State University. Being an ardent "Maker" Chris spends his free time exploring materials casting, 3D printing technologies, sustainable furniture design and subtractive manufacturing. Chris started following the tiny house movement in 2003 as a die- hard fan of sustainable design culture. He is an active voice in the Colorado maker community and is currently constructing a Tiny House, with the SketchUp team, employing advanced design visualization technologies.
Wayne Groszko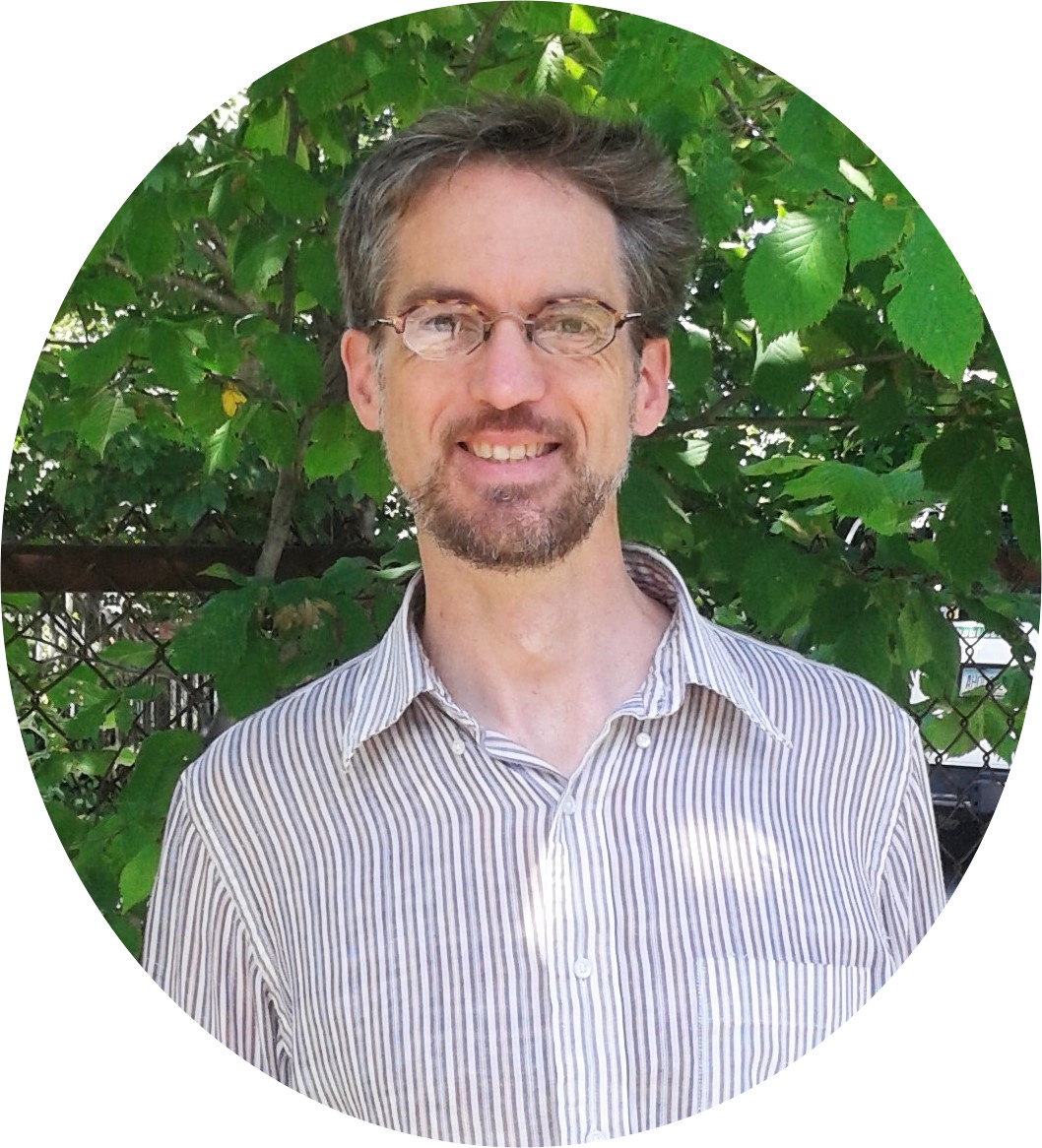 Wayne is a consultant, researcher, and teacher in Energy Sustainability with 13 years of experience. He has taught at Dalhousie University and the Nova Scotia Community College, in the Faculties of Engineering, Environmental Science, and Energy Sustainability Engineering Technology. Wayne is also President of the Community Energy Cooperative of New Brunswick, and has worked as Renewable Energy Coordinator with the Ecology Action Centre in Nova Scotia. He holds a B.Sc. (Hon.) from the University of Calgary, and a Ph.D. from Dalhousie University.
Laura Lavoie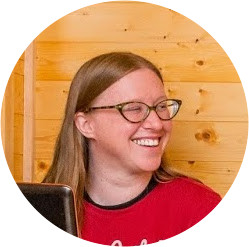 Laura is a professional writer living in the mountains of North Carolina in a 120 Square Foot house with her partner and their hairless cat, Piglet. Laura graduated from Western Michigan University with a degree in Anthropology. She has been published in magazines and anthologies on the subjects of mythology and culture. She spent nearly 15 years in the temporary staffing industry before deciding to become a full time writer. Laura works closely with the Zulu Orphan Alliance volunteering her time and the skills she's learned building her own small house to build a shelter for orphans and other vulnerable children living near Durban, KwaZulu-Natal, South Africa. Laura also enjoys simple living, brewing and drinking craft beer, and popular culture. Laura's first book, 120 Ideas for Tiny Living, is currently available on Amazon.
Dan Louche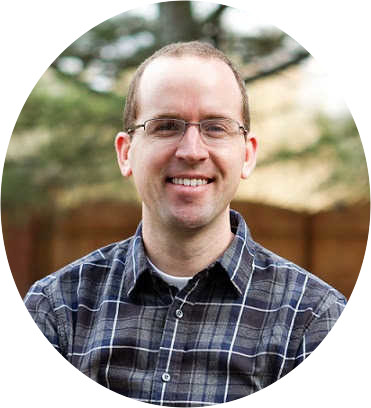 Dan is the owner of Tiny Home Builders. He has been building tiny houses since 2009 when he built his first house for his mom. He strives to help others achieve their tiny house dreams by giving them the knowledge and confidence to build their own house. Dan authored the Tiny House Design & Construction Guide and has taught tiny house construction techniques to thousands over the years through numerous workshops and speaking engagements. His company's website, tinyhomebuilders.com, is visited by over a million people each year and his designs have been featured on numerous websites and TV shows including Good Morning America and HGTV. Dan has a degree in Engineering from the University of Central Florida.
Jon Staff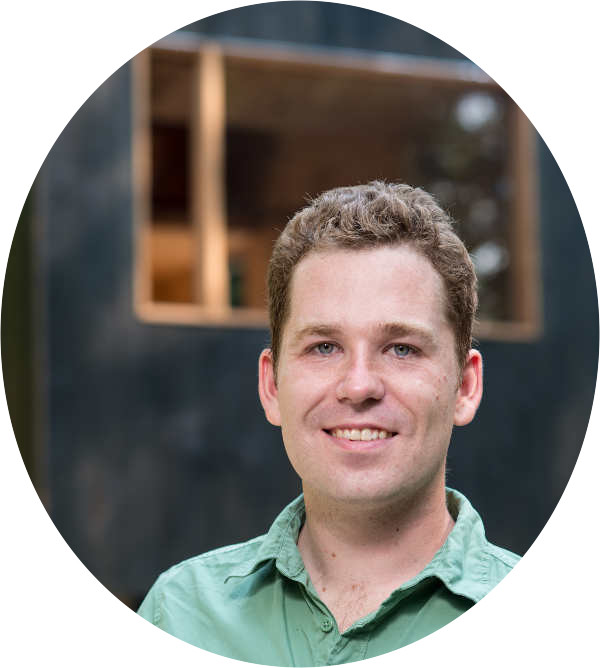 Jon is the CEO and Founder of Getaway, a company that designs and builds tiny houses, places them in the woods and rents them out by the night to stressed out city dwellers looking to disconnect and recharge. Previous to Getaway, Jon was on the Founding teams of AeroDesigns (breathable foods, vitamins, minerals and supplements), Fetch (mobile based personal concierge) and Favecast (mobile app for social video recommendations). Collectively, his companies have raised $35m in venture backing. Jon graduated from Harvard College in 2010 and earned his MBA from Harvard Business School in 2016. His hobbies include curling and road tripping.
Addison Godine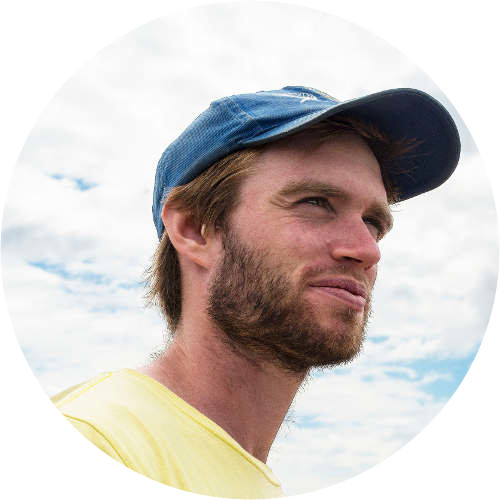 Addison is a Boston-based designer and builder but a Mainer at heart. He has been designing and building small structures throughout New England for the past eight years, and is currently collaborating with the City of Boston to produce a 'micro apartment on wheels' for a traveling exhibition on compact living. Dubbed the 'uhu', Addison's micro-unit will be launching later this year. Last year, Addison contracted with Getaway, a Boston-based tiny house startup, to co-design its first three tiny houses. Previously, Addison oversaw off-grid development projects on Hurricane Island, home to a summer camp and research station in midcoast Maine. In college, he served as project manager for Self-Reliance House, an award-winning solar powered house composed of 8 transportable modules.
CONTEST TERMS AND CONDITIONS
This Contest is intended for residents of Canada(excluding Quebec) and the United States.
ELIGIBILITY
This Contest is open to residents of Canada and the United States who are over the legal age of majority in their province or territory of residence, except employees, representatives and agents (including any persons with whom they are domiciled, whether related or not) of Rise Home Design Inc., Partner and any Jury members.
In order to be eligible for the Grand Prize, Tiny Home Design Submissions must not have:
been previously published in/on any other publication, whether in print or online, including any publicly viewable website; or
previously selected as finalist, winner, honourable mention, etc. in any other competition or contest.
Sponsor will have the right to request from any individual who has submitted an entry (each an "Entrant") to provide proof of identity and/or eligibility to participate. Failure to provide proof within a reasonable time or the provision of false or misleading information could result in the Entrant's disqualification. Sponsor reserves the right to disqualify any Entrants who, in Sponsor's sole discretion, do not comply with these Rules or who otherwise tamper with the entry process.
Eligible individuals may submit only one Entry.
TINY HOME DESIGN SUBMISSIONS
To be eligible for consideration for the Grand Prize, all Tiny Home Design Submissions must include:
A tiny home design that meets the Design Parameters (set out above). This may include a site plan, floor plans, elevations, exterior perspective, sections, other illustrations well as a description of up to 500 words that describes any aspects of sustainability and cost;
Products/Materials List which includes one-line explanations (up to 50 words each) on why each product/material has been selected (together, the "Submission Requirements"), and
Entry Fee Payment of $20 USD payable to Rise Home Designs Inc. to be made by valid credit card.
ENTRY
The Contest begins at 8:00 a.m. ADT on June 6, 2017. To enter, an eligible individual must submit his or her Entry, including Tiny Home Design Submission using the submission form provided.
All Entries must include the Entrant's full name, address, telephone number and e-mail address for the purpose of contacting potential winners.
Entrants must submit their Tiny Home Design Submission before 11:59 P.M. ADT on July 31, 2017 ("Deadline").
Entrants must sign-up for Rise at www.buildwithrise.com in order to submit their entries
Please include all necessary files in a zip archive when submitting your entry.
We encourage the following, but it does not gain you any further entries, or increase the likely hood of winning. Sharing the Rise Tiny Home Design Challenge page on Facebook (www.buildwithrise.com/competition) and Liking Rise's Facebook page http://facebook.com/risehomes, and/or follow on Instagram @rise_homes.
GRAND PRIZE SELECTION
The Grand Prize and Honourable Mentions will be awarded by a panel of judges ("Jury"), consisting of representatives of the Sponsor and its partners, who will select the Winning Design. The Jury will award the Grand Prize and Honourable Mentions based on the quality and originality of the Tiny Home Design Submission. The criteria to be used for judging and their relative weight will be as follows:
Adherence to Design Parameters: 30%
Believable constructability within identified budget: 30%
Suitability of design for intended use: 40%
Any submission that does not comply with the Submission Requirements will receive a score of zero. The Grand Prize Winner will be determined by August 11, 2017. In the event of a tie, the entrant with the highest score for believable constructability will be declared the winner.
The odds of winning this Contest depend on the number of eligible Entries received.
Any potential winner will be notified by email to the address provided on the contact form. If a potential winner: (i) cannot be contacted; (ii) does not respond within seven days from the date the Sponsor first tries to notify him/her; (iii) fails to return the Release; (iv) refuses the Grand Prize; and/or (v) the Grand Prize or prize notification is returned as undeliverable, such potential winner forfeits all rights to win the Contest or receive the Grand Prize, and an alternate potential winner may be selected. Sponsor is not responsible for any change in an Entrant's email address or for any failure whatsoever of Entrant to receive Sponsor's notification or for Sponsor to receive a selected Entrant's response. Upon contacting a potential winner and determining that he/she has met all eligibility requirements of the Contest, including without limitation the execution of required waivers, publicity and liability releases and disclaimers, such individual will be declared the "winner" of the Contest.
Before being declared the winner of the Grand Prize or Honourable Mention, the selected Entrant will be required to sign a declaration of eligibility and release form (the "Release") indicating that the selected Entrant: (a) has complied and agrees to comply with these Rules; (b) accepts the Prize as offered; (c) will keep his/her winning notification confidential until notified by Sponsor; (d) releases Sponsor, its agents, employees, contractors and any other parties to be added to the Release in Sponsor's sole discretion (the "Released Parties") from any and all liability arising from his/her participation in the Contest or his/her acceptance, use, misuse or awarding of the Prize; (e) indemnifies the Released Parties from any and all losses that Sponsor may incur arising out of any act or omission by him/her in connection with the Contest or the Prize; and (f) except where prohibited by law, acknowledges Sponsor's and its authorized representatives' right to publish and/or broadcast the winner's name and/or statements without further compensation other than the Prize offered. The selected Entrant must return the Release by the date indicated on the document. If the Release is not returned on time or is returned as non-deliverable, or if the selected Entrant is Canadian and fails to answer the skill-testing question correctly or is disqualified for any other reason, the Prize will be forfeited and another Entrant will be randomly selected from the remaining eligible entries until the Prize is successfully awarded.
REPRESENTATIONS AND WARRANTIES OF ENTRANT
Each Entrant warrants and represents that his or her Tiny Home Design Submission:
Is original to him or her and that the Entrant has all necessary rights in and to the Tiny Home Design Submission submitted for the Contest;
Does not violate any law, statute, ordinance or regulation;
Does not contain any reference to an identifiable individuals;
Will not give rise to any claims of infringement, invasion of privacy or publicity, or infringe on any rights and/or interests of any third party, or give rise to any claims for payment whatsoever; and
Is not defamatory, trade libelous, pornographic or obscene, and further that it will not contain, depict, include, or involve, without limitation:

Nudity, explicit or graphic sexual activity;
Crude, vulgar, or offensive language and/or symbols;
Derogatory characterizations of any ethnic, racial, sexual, or religious groups;
Content that endorses, condones or discusses and illegal or inappropriate behavior or conduct;
Conduct or other activities in violation of these Rules;
Commercial messages, comparisons or solicitations for products or services other than those of sponsor;
Any identifiable third party products and/or trade-marks or brands;
Any other content that is or could be considered inappropriate, unsuitable or offensive, all as determined by Sponsor in its sole discretion.
The Sponsor reserves the right, in its sole discretion, to edit or modify any Tiny Home Design Submission, or to request an entrant to modify or edit his or her Tiny Home Design Submission, in order to ensure that the Tiny Home Design Submission complies with these Rules or for any other reason.
INTELLECTUAL PROPERTY AND RELEASE
By entering the Contest and submitting a Tiny Home Design Submission, each entrant:
Grants to the Sponsor a worldwide, non-exclusive license to publish, display, reproduce, modify, edit or otherwise use the Tiny Home Design Submission, in whole or in part, for advertising or promoting the Contest, the Sponsor, or for any other reason;
Hereby waives all moral rights in and to his or her Tiny Home Design Submission in favour of Sponsor (and anyone authorized by the Sponsor to use the Tiny Home Design Submission); and
Agrees to release and hold harmless the Sponsor and its agents, employees, directors, successors, and assigns (collectively, the "Releasees") against any and all claims based on publicity rights, defamation, invasion of privacy, copyright infringement, trade-mark infringement or any other intellectual property-related cause of action. For greater certainty, the Sponsor reserves the right, in its sole discretion, to modify, edit, or remove, any Tiny Home Design Submission, or to request Entrant to modify or edit his or her Tiny Home Design Submission, if a complaint is received with respect to the Tiny Home Design Submission or for any other reason.
GENERAL
This Contest is subject to all applicable federal, provincial and municipal laws and regulations. By entering the Contest, participants agree to be bound by these official Rules and by the decisions of the contest Jury and/or Sponsor, which shall be final on all matters relating to this Contest. These Rules shall be governed and interpreted by the laws in effect in Ontario, Canada.
All materials become the property of Sponsor and none will be returned. The personal information provided by Entrants will only be used for the purpose of administration of the Contest, unless the entrant otherwise agrees in accordance with the Rise Home Design Inc. Privacy Policy available at www.buildwithrise.com/company-privacy.
If for any reason the online portion of this Contest is not capable of being completed as planned because of, but not limited to, computer virus, bugs, tampering, technical failures, or other causes beyond the control of Sponsor, Sponsor reserves the right to cancel, suspend or modify the online portion of the Contest.